Our staff's commitment to you
Our staff is committed to providing support, compassion, information, and direction as needed to all members of our community, their families, and friends who are dealing with loss and grief. We have a total of 150 years of combined experience to serve you and your family.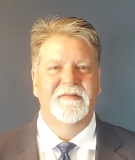 J. Mark Schmid
Owner
info@schmidfh.com
J. Mark Schmid was raised on the family farm. He graduated from Attica High School and attended Indiana State University on a football scholarship. In 1986 he graduated from the Mid-America College of Funeral Service. He is a licensed funeral director and embalmer. Mark became a permanent resident of Mt. Washington in 1990. He is active in the community, he was a former Assistant Coach for the Mount Washington Colts and Bullitt East Charger Football Program and has been the president of the Mt. Washington Lions Club.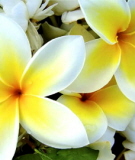 Pamela Thompson Schmid
Owner
Pamela Thompson Schmid has resided in Mt. Washington since her childhood. She graduated from Bullitt Central High School in 1981 and earned a BA in Psychology from the University of Kentucky. She attended Mid America College of Funeral Service in 1986 earning salutatorian honors upon graduation. She was employed at the prestigious French Mortuary in Albuquerque, New Mexico which is the largest firm in the state. Pam chose to return home with her vast experience in funeral service to Mt. Washington to practice her profession in taking care of her friends, family and loved ones in the community and has been an invaluable asset at Schmid Funeral Home since its inception in 1991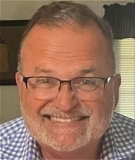 Tim W. Gonterman
Funeral Director and Embalmer
info@schmidfh.com
Tim W. Gonterman is a native of Mt. Washington and a 1979 graduate of Bullitt Central High School. Tim is a 1981 graduate of the Mid-America College of Funeral Service and is a licensed funeral director and embalmer. He is a Volunteer with the Mt. Washington Community Ministries, Member of the Bethel United Methodist Church Cemetery Board, and a member of Lone Hill United Baptist Church and their cemetery board. Tim is color commentator for Bullitt East Sports on 95.3 WFBR and serves as an Inspector for the Kentucky Boxing and Wrestling Commission. Tim and his wife Janet have been married 36 years and live in Mt. Washington. They have 2 daughters Devin Prather(Joe) and Danielle Wetzel (Chris), and three grandsons, Zander Joseph Prather, Gavin Edward Burns and Reed Colin Prather.
Schmid Funeral Home